Tiffany N. Davis is a rocket scientist from the Washington, D.C. area, with plans of  reaching for the stars and beyond. Tiffany Davis promotes boldness and embracing the struggle to get the greatest results you want in life. Tiffany is an advocate for encouraging other young women to follow their own passions, no matter the size or level of difficulty.  Tiffany is currently working in Washington D.C. as a spacecraft vehicle manager for the Boeing Company.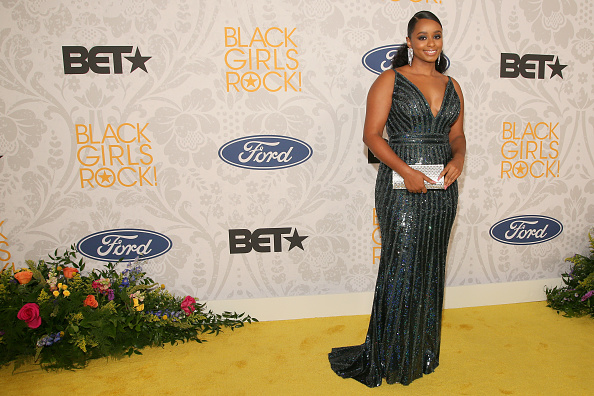 Tiffany at the 2019 BET Black Girl Rocks Awards Show, where she recognized with an award for her work in STEM and community outreach.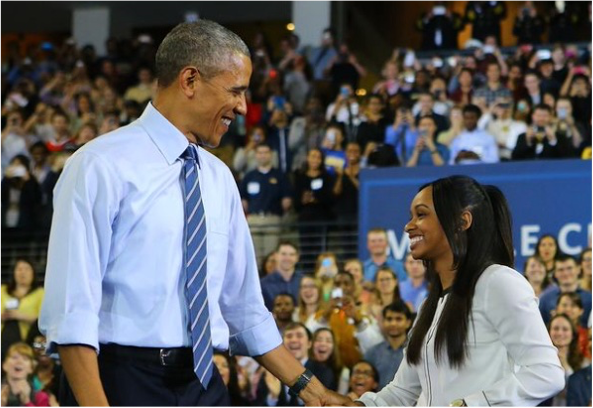 Tiffany with President Obama after she got him to come to GA Tech to talk about student affordability.
Check out Tiffany's feature in the NBA's Media Special.
Stay in Touch on Social Media
From playing with circuit boards at age 11, to attending engineering-driven summer camps throughout middle school and high school, Tiffany has had a passion for math and science at a young age. Reading books on astrophysics and engineering while conducting her own in-home experiments has allowed Tiffany to build her potential and properly prepare for her college career at Georgia Institute of Technology.
My Testimonials
Tiffany is incredibly engaging. The purpose of Girls Who Code is to narrow the gender gap in technology. Tiffany was incredibly connected to the girls, and they to her, and was able to engage the 20 girls we hosted this past summer at our office in New York.
She has the ability to leave a lasting impression on the audience. To this day, people are asking me about her and how they admire her so much. I'm happy to say that I know her and I look forward to watching her growth.
Tiffany was extremely professional, warm, knowledgeable and engaging. Tiffany traveled from D.C. to Delaware to participate and share her experiences with girls and women attending the tea party. She didn't hesitate to respond when we initially reached out to her via twitter.
Tiffany gave me suggestions that I will value throughout my career and with her advice I will definitely be able to tailor my resume as needed for various jobs. Her suggestions are invaluable.
Tiffany came to our HowGirlsCode group and blew us away with her extensive knowledge, charm, beauty, and wonderful personality. She was successful in translating difficult to understand information - making it easier to understand for all of us.
Tiffany is a dynamic and engaging speaker. She captivated our students while she shared her pathway to her amazing career. Throughout the presentation she was authentic and vulneravble about her challenges as she matriculated through college and her career.
Tiffany has an amazing aura around her which is an exact reflection of why she studies things that are out of this world (haha). Seriously, she is professional, personable, and lights up when she enters a room knowing that someone will be impacted by her presence.
You made me feel very comfortable. I felt like you truly cared about my well-being. Your advice was innovative and seems like it will really help me.
Stay Updated On Everything Taking Flight with Tiffany.