The AstroGirls Scholarship Fund was created to send young girls from under-represented minorities to Space Camp FOR FREE!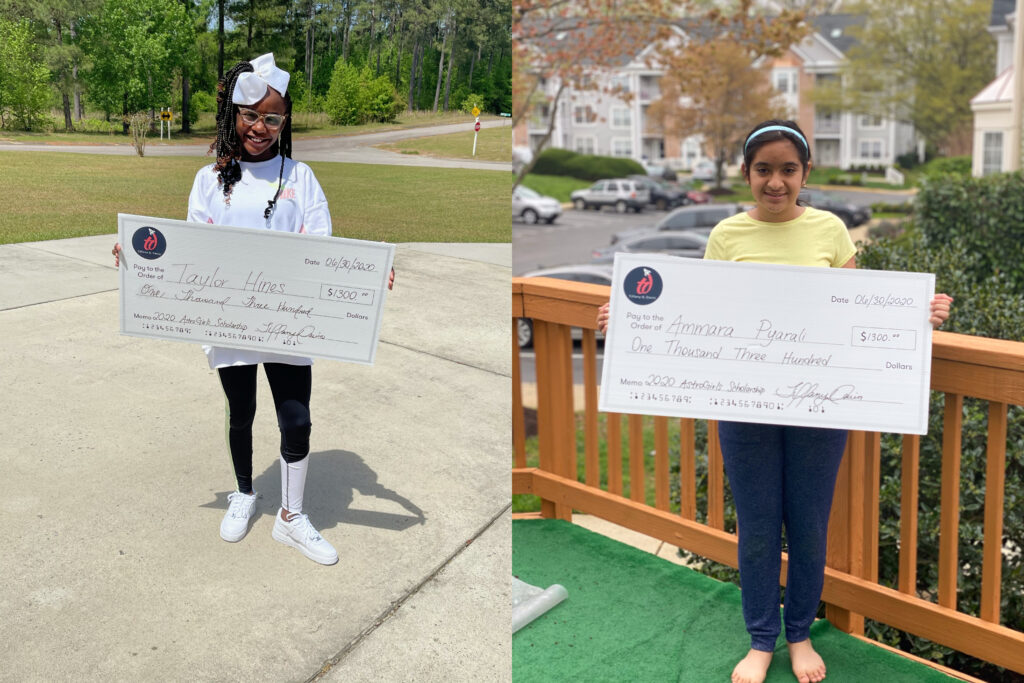 2020 AstroGirls Scholarship Recipients: Taylor Hines and Ammara Pyarali
HOW TIFFANY'S OWN
JOURNEY INSPIRED HER
As an Aerospace Engineer; inspiring and supporting the next generation are all very important to me. My own journey was not filled with people who looked like me, but to be able to be representation for the next generation, means I want to see them go even farther than, even myself will go. The earlier they can start seeing what's possible, the earlier they can start working toward it.